HEALING RETREAT IN RISHIKESH
Tap into the world of Healing
and let the yogic practices be your guidance.
** special early bird discount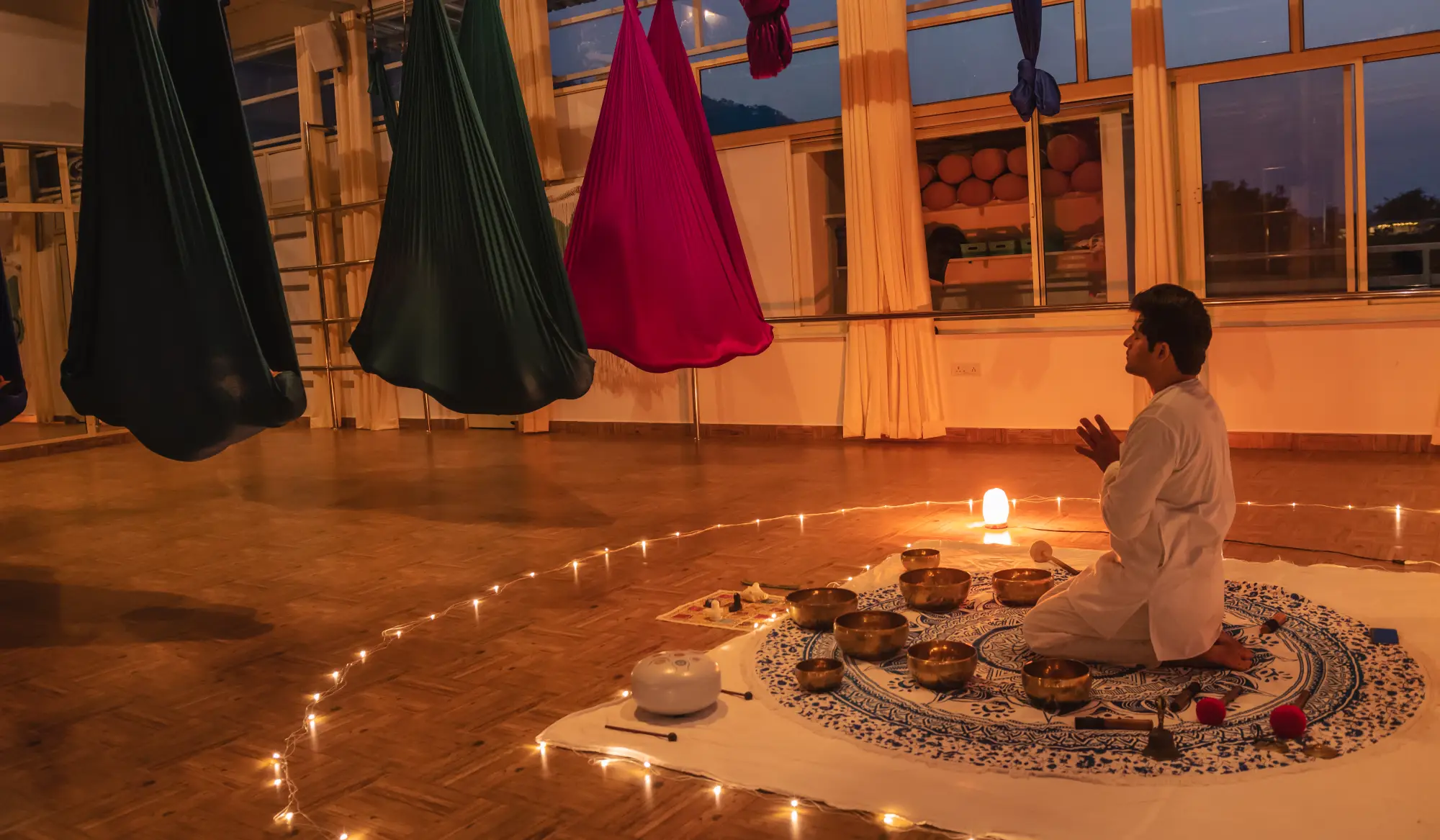 Why self-healing is important?
As humans, we tend to hold many emotions from our past experiences and traumas. Which not only affects our mental health but also affects our physical health.
Yogic practices like Pranayama, Meditation and Sound healing are a part of the retreat that will focus on your mental body. With different breathing techniques, rhythmic vibration, and concentration practices, you will learn ways to reduce Anxiety, Depression, laziness, Fatigue and more.
Whereas, Asana practice and Aerial yoga will help you release stiffness from the muscles and joints within your body generated due to emotional blockages and stress.
Our Healing Retreat has only one goal: to help you regain the connection with yourself.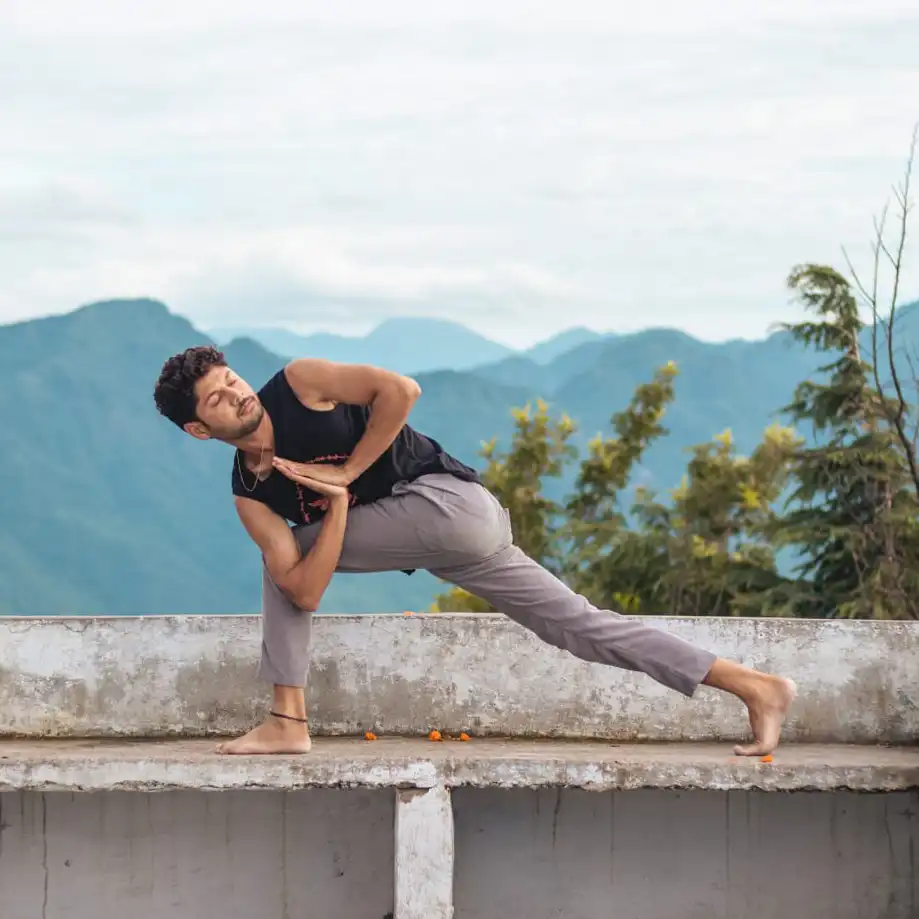 To enhance body awareness, promote flexibility, strength, balance, and mindfulness for a deeper self-understanding.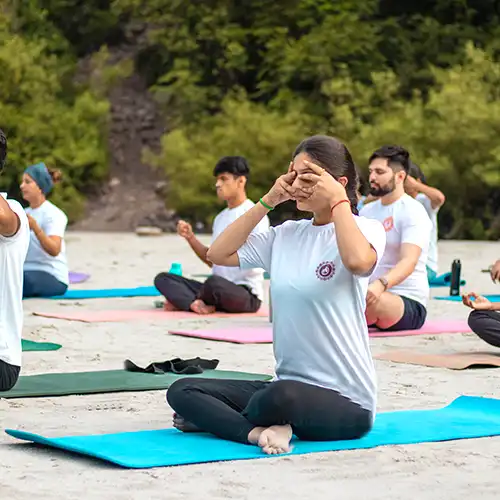 To cultivate breath awareness, improve respiratory function, energy flow, and mindfulness for a profound understanding of breath.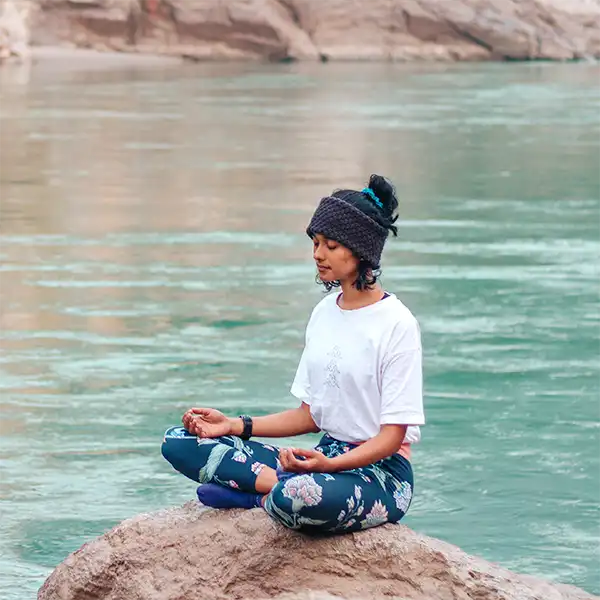 To foster mental clarity, focus, emotional balance, and self-awareness, facilitating a deeper understanding of the mind.
SELF HEALING AND REJUVENATION
WELLNESS RETREAT IN RISHIKESH
A sound is a vibration moving through air. when the sound is created through a solid medium it becomes a rhythm. This vibration holds the capacity to travel around your body to unfold physical and mental stress.
Sound healing in its true meaning is an 'out of body' experience to release the Pranic (energy) blockages in our bodies.
Life, when it teaches us lessons and experiences, our physical body stores those emotions in the muscles. With time, these emotions tend to overwhelm our physical body resulting in stiffness of joints and muscles.
Deep tissue massage is a highly recommended ayurvedic technique to release muscular tension from the body resulting in the release of trapped emotions from within. Massage is considered to be a stepping stone towards the journey of self-healing.
Who am I? This is a question that we often ask ourselves. A person can live his/her whole life and not discover their definition of 'self'. According to many definitions of Yoga, the final destination for a soul is self-realisation (Samadhi).
Meditation is a medium to help you understand 'who you are'. The anxious mind escapes from reality whereas the practice of Meditation connects us back to our roots.
Aerial Cocoon Healing in Rishikesh
Modern-day practices of yoga have moulded themselves into not just strengthening activities but therapeutic movements as well. Aerial yoga is one such form of yoga where the body can dive into postures which offer relaxation and therapy to the muscles.
Aerial yoga healing basks on the concept of cocooning yourself. Which helps the nervous system to return to the state of oneness and connect back to the natural state of breathing.
Our breath is the first indication of anxiety in our bodies. The nervous system loses its connection towards the breath under stressful situations. The aerial yoga healing experience is a one-of-a-kind concept in Rishikesh which offers this medium of healing.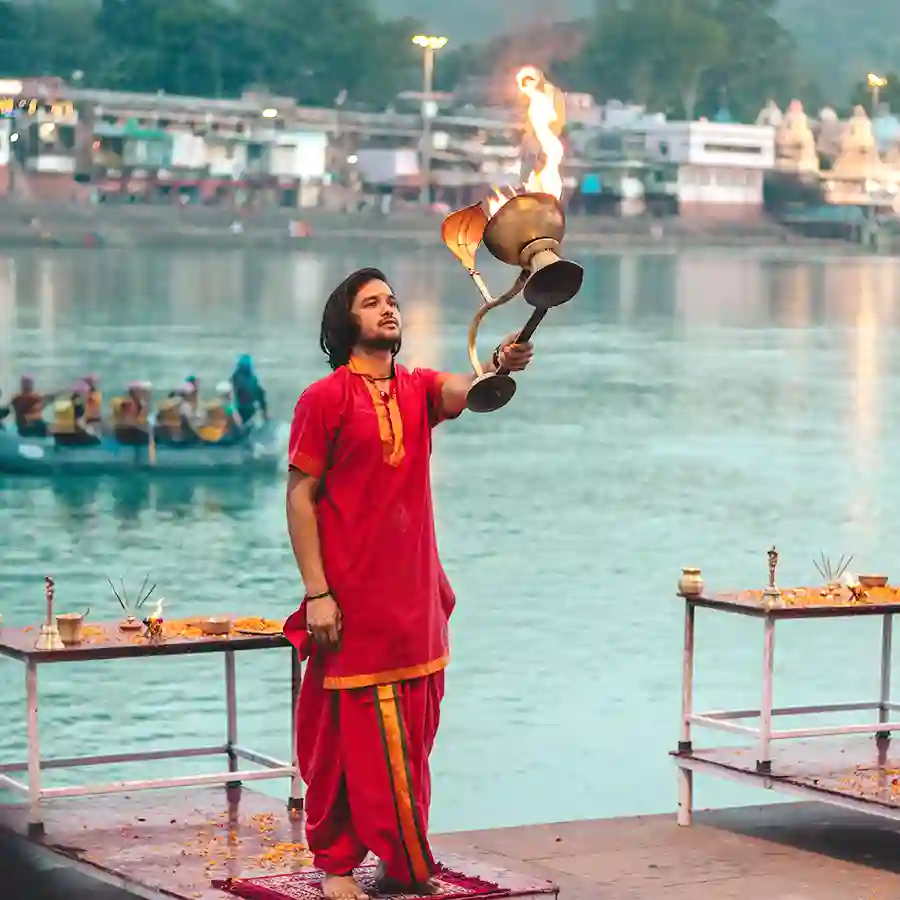 Ganga Aarti
(Fire Ceremony at the Ganges)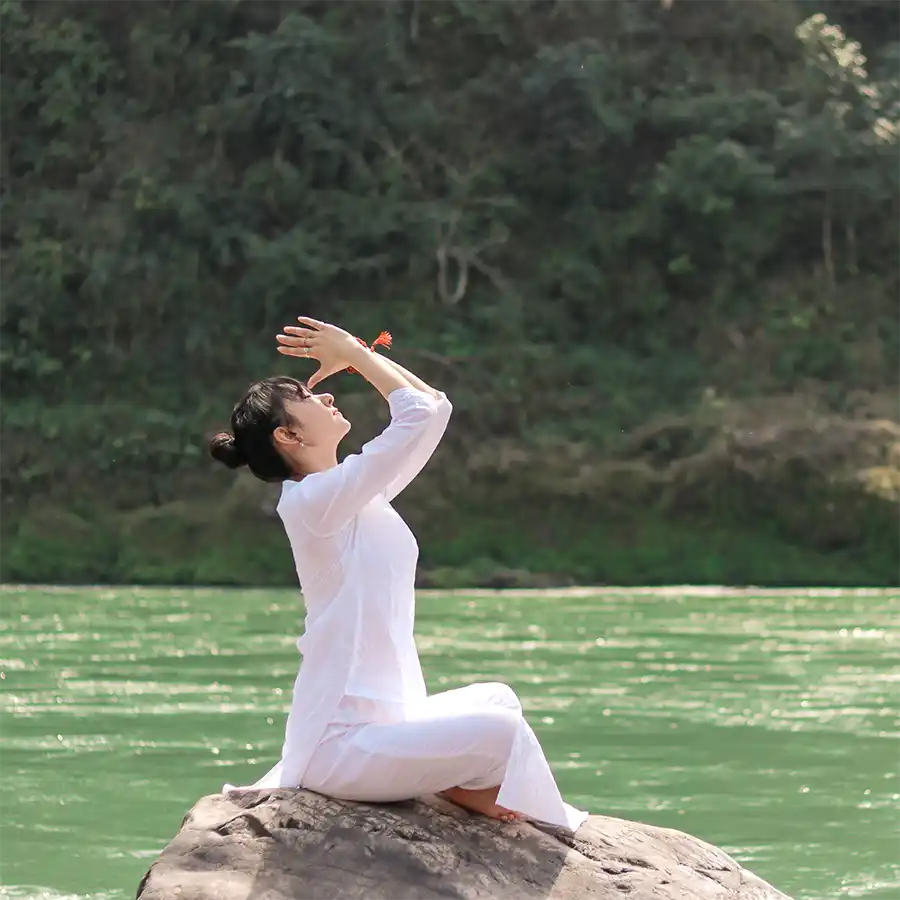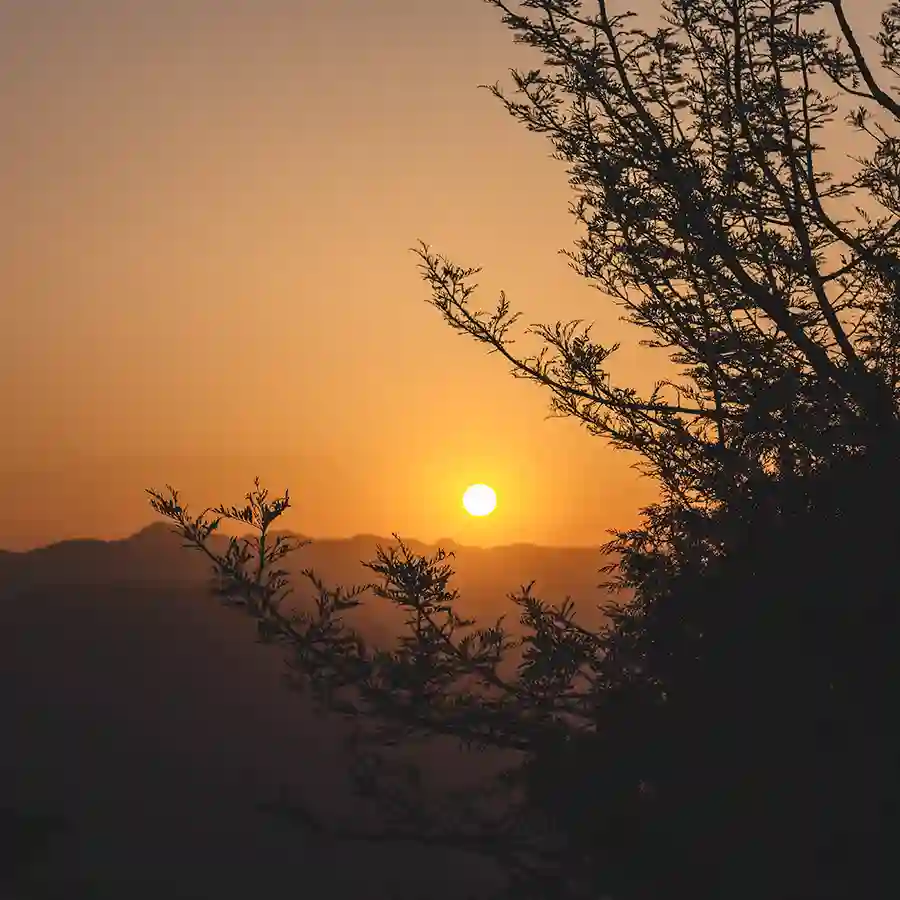 Sunrise from The Himalayas
Experience the serenity of a blissful yoga retreat in Rishikesh. Immerse yourself in the blissful surroundings, practice rejuvenating yoga asanas, and connect with your inner self like never before with mindful pranayama and meditation practices.
5 DAYS / 4 NIGHTS ACCOMMODATION
(HOT WATER / Wi-Fi)
3 DELICIOUS VEGAN / VEGETARIAN
MEALS (BUFFET STYLE)
KNOWLEDGE FROM EXPERIENCED
TEAM OF TEACHERS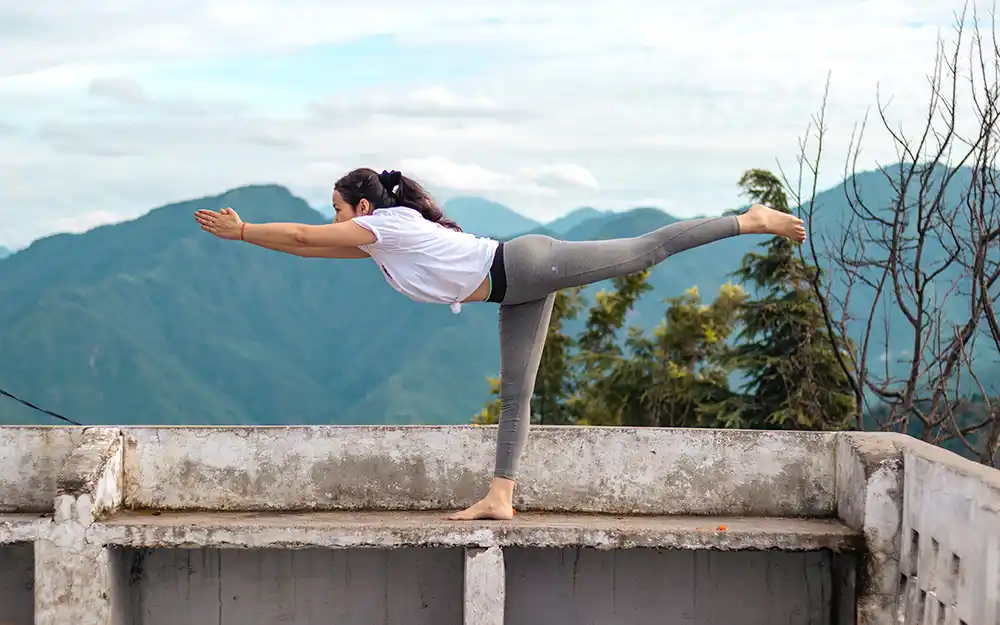 5 DAYS RETREAT IN RISHIKESH
( Double Occupancy )
2 Single Beds in a Room
Attached Bath and Toilet
Air conditioned
( Single Occupancy )
1 Double Bed in a Room
Attached Bath and Toilet
Air conditioned
Upcoming Healing Retreats in Rishikesh
| Retreat Dates | Availability | |
| --- | --- | --- |
| 28th September - 2nd October 2023 | Unavailable | |
| 20th October - 24th October 2023 | Filling fast | enroll now |
| 28th October - 1st November 2023 | Filling fast | enroll now |
| 24th November - 28th November 2023 | Available | enroll now |
| 15th December - 19th December 2023 | Available | enroll now |
| 12th January - 16th January 2024 | Available | enroll now |
| 9th February - 13th February 2024 | Available | enroll now |
| 8th March - 12th March 2024 | Available | enroll now |
| 12th April - 16th April 2024 | Available | enroll now |
| 9th May - 13th May 2024 | Available | enroll now |
To book your spot in our retreat, you need to deposit a booking amount of INR 4000 (for Indian citizens) or $200 (for International citizens)
via UPI (Google Pay/PhonePay/BHIM), Bank Transfer, Net Banking or Paypal. You'll be getting an official confirmation letter from our side once we successfully receive your booking amount.
The arrival time for our retreat program is anytime between 11:00 AM to 3:00 PM on the same date the retreat begins.
The departure takes place on the last day of the retreat at 11:00 AM post breakfast.