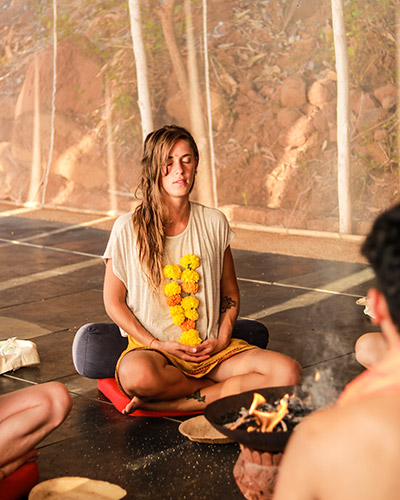 Teacher Training in India
We are a Yoga teacher training school in India providing yoga TTC in Rishikesh and Goa. Our years of experience in yoga are dedicated to helping people get to know what yoga means and giving them perfect knowledge about it. The center of attention of all of our courses is towards teaching multi-style yoga which covers Ashtanga, Vinyasa, Hatha, and Yin Yoga. Not only that, we provide yoga retreats in the Himalayas in North India and beautiful landscapes in South India to help you explore those parts of India that are renowned for their remoteness and stillness.
The whole idea behind providing yoga courses in India, especially in Rishikesh and Goa is to offer a rejuvenating atmosphere for yoga practice to people coming from around the world. The inner peace that you might be looking for can be found in the places where you find the calmness. Both Rishikesh and Goa are the places best known for their vibe. The slow breeze by the beach and the sound of the flowing water of mother Ganga will make your yoga holiday fascinating in ways you've never imagined.
Experienced Indian Teachers
To run an organization and positively touch people's lives, a nurturing environment is of utmost importance, which is possible if the people associated with the organization have a similar mindset to help others. That is why at Agni Yoga India we made sure that every student should gain knowledge of yoga from the best Indian minds, flourished with experience and dedication.
Teachers form the foundation of any learning process that you build yourself upon. Our experienced team of teachers works together to build an environment that will help you find your cultural as well as spiritual awareness.
All our teachers belong from Indian families, have roots that are familiar with yoga, and hold many years of experience in both learning and teaching. They will accompany you on this journey as a teacher and as a fellow traveler who is partaking in the same journey again.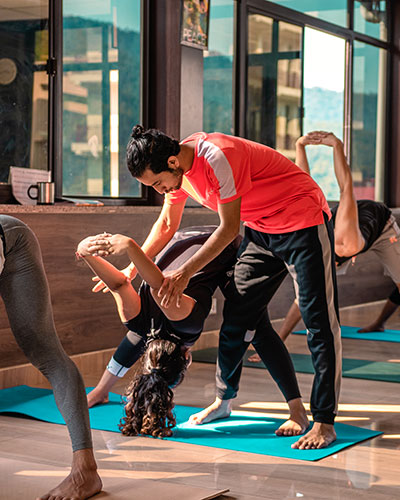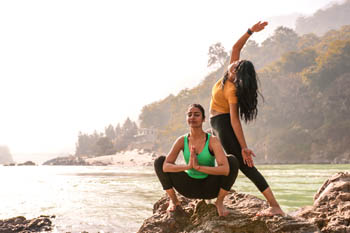 25 days transformational journey
For beginners and experienced practitioners
200 hours RYT Yoga Alliance Certificate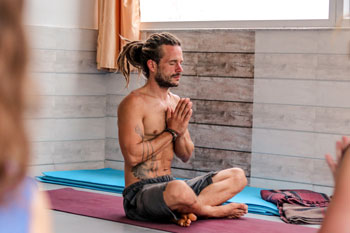 27 days transformational journey
For experienced practitioners
500 hours RYT Yoga Alliance Certificate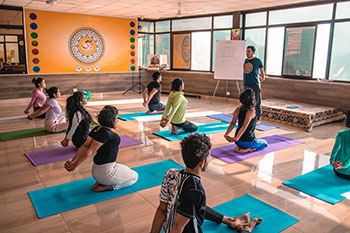 52 days transformational journey
For beginners and experienced practitioners
500 hours RYT Yoga Alliance Certificate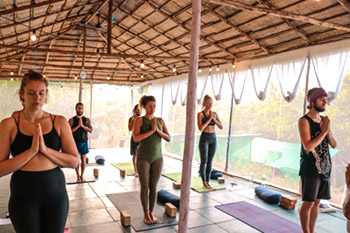 25 days transformational journey
For beginners and experienced practitioners
200 hours RYT Yoga Alliance Certificate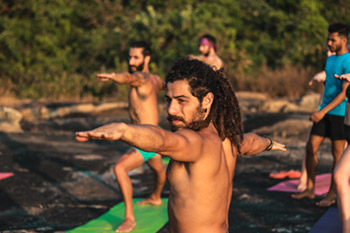 27 days transformational journey
For experienced practitioners
500 hours RYT Yoga Alliance Certificate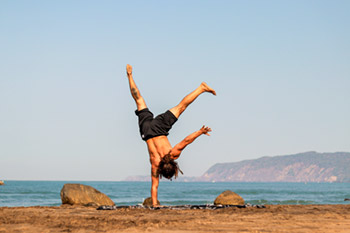 52 days transformational journey
For beginners and experienced practitioners
500 hours RYT Yoga Alliance Certificate